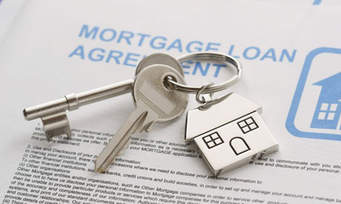 Thank you for your interest in this mortgage program. It is a special program that was created by the government for buyers who have good income, good credit, but just can't save enough money for a large down payment because maybe they are paying a high rent or have a lot of student loans. You do need a minimum credit score of 680. There are also income caps. In Palm Beach and Broward Counties, the cap is $73,715. It is NOT based on household income, so if a husband and wife together earn above the cap, we can do this with only one of them. You will receive a 2% grant, so you are putting only 1% of your money down on the property. However, you have 3% equity from day one! In many cases we can have the seller paying 3% of the purchase price towards closing costs. Weingarden Realty will negotiate a great deal for you and help you receive rebates as well! I just closed a transaction with a purchase price of $205,000 and the buyers only needed a total of $2500 to buy this property. If you were to rent an apartment and needed the first month's rent, the last month's rent and one month's security, it would be a lot more!

I work for you to see which properties would qualify for this program. Weingarden Realty can move you into your own home with very little money.
Some of the reviews from happy clients:
Stephen S. – Wow, I just moved into my condo with only $2500! Thank you, Madelyn for helping me negotiate this amazing deal!
Brian W. - Thank you so much for helping me buy my first home. I never thought it was possible with so little money!
Gina F. - I thought I would have to save for years to be able to buy a home. I was able to buy now, and take advantage of the low rates. Thank you, Madelyn
George E. – I bought a house with only $3000 out of pocket. It was less then I had to come up with for my rental! Just unbelievable! I couldn't have done it without you! Thank you.
Marlene D. - Thank you for telling me about this great program and finding and negotiating for me so we were able to buy a home of our own.
For MORE Information, CALL MADELYN WEINGARDEN, Broker Associate at 561-702-3754 to get started or email me at madelyn@weingardenrealty.com.